Costa Brava Living
>>

Walks and other things
Castell de Montsoriu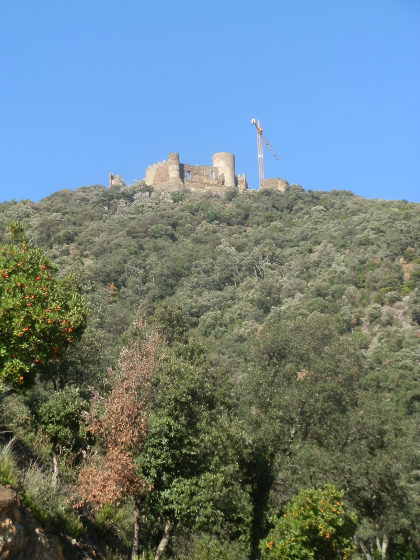 If you take the AP7 from Barcelona to Girona, as you leave the Valles Oriental towards Hostalric and you find yourself passing the last heights of Montseny, then you will see a castle standing isolated on the top of its own peak looking across the valley towards Hostalric and the sea. This is the castle of Montsoriu.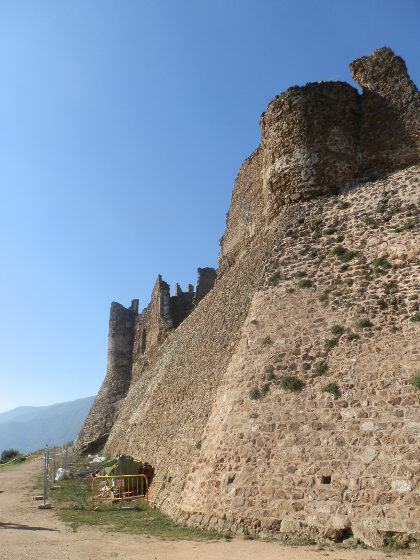 We came this way in November (so I'm being a little slow in adding the content) to revisit the castle after our first trip several years ago. The castle itself in that time has been subject to a lot of renovation work, but nothing can change the fabulous views from the top looking out to Girona, or across to the distant sea. Our day wasn't the clearest, and the views will be best on a colder day in winter when the air is fresh and clear and the Pyrenees are capped with snow.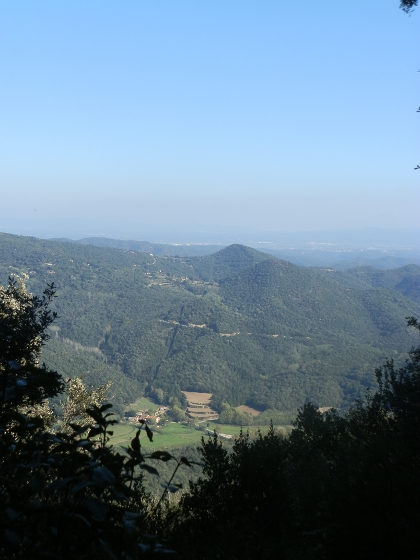 The castle is just off the road from Hostalric to Arbucies and well signposted. There are two places to park, one at the bottom of the hill next to the turning for the road up, or two separate car parks at the top, though to get to the castle itself you still have to walk up the final stretch.
We didn't know about the upper car parks, and the lower one was full so we actually parked off the road midway and then walked up through the woods. There are a number of paths but because the castle is right at the top, all directions up get to the castle.
At the top we were surprised by how much renovation work had been done since our previous visit. If I remember correctly, previously we had been able to explore the castle freely in its more tumble-down state, as the castle has been updated, they have also introduced an information centre and access to the main part requires an entrance fee. And in Autumn the castle is only open Thursday to Sunday with the option of a guided tour.
We were visiting on a Monday, so couldn't access the castle itself, so had to stick to the exterior and the walls. The castle was built in the 10th century but was abandoned in the middle ages with the last work being carried out on it in the 14th century.
Nearby: Palafolls castle- Hostalric stroll - Lake at Sils - Castell de Montsoriu - Santa Coloma de Farners - Brunyola - Arbucies autumn walk - Volca de la Crosa - Sant Dalmai (Girona Airport) - Visit to Roda de Ter and Espinelves