Costa Brava Living
>>

Walks and other things
Begur - Festa d'Indians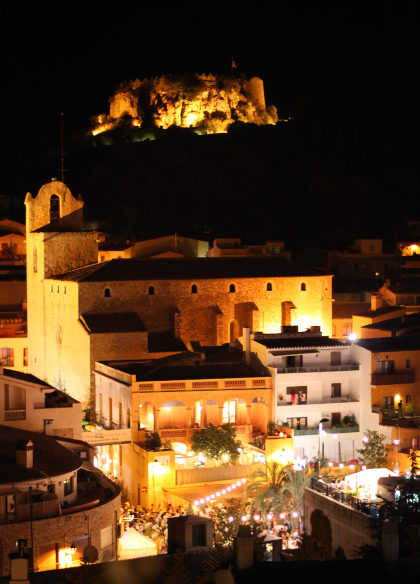 At the first weekend of September Begur holds what is one of our favourite festivals of the year - the Festa d'Indians which celebrates Begur's connection with Cuba and the Caribbean. The town's small streets become jam packed with people dressed in white wearing straw hats, drinking Mojitos and rum cocktails with music and the sounds of the samba and rumba on every street corner.
The festival is Begur's Festa Major and runs over three nights of the weekend with a lilting relaxed family atmosphere with people of all ages (many of them in their 'jubilacion' - retirement) dancing, chatting, eating and drinking with sidestreets with market stalls and bars liberally making cocktails. The special fact that everyone gets involved, people make an effort and dress up with white shirt and cotton trousers for men, or white lace cotton dresses for women gives it a very unique feeling, as if you're transported back in time to 1920s Cuba.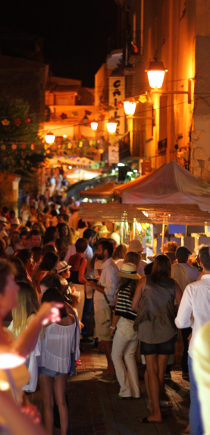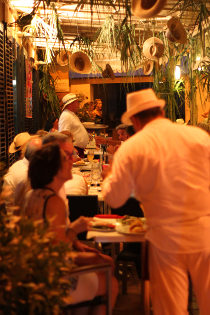 It's called Indians because the festival draws its inspiration from the many of the Catalan entrepreneurs of the nineteenth century and made their fortune in the tobacco and sugar trades of the West Indies, and in particular Cuba, came back to settle in Begur with their houses (Indianes) built in the South American style contrasting with the traditional Catalan village houses and leaving their mark not only on Begur, but also on other coastal villages where you'll find the Indianes almost as the first villas-by-the-sea.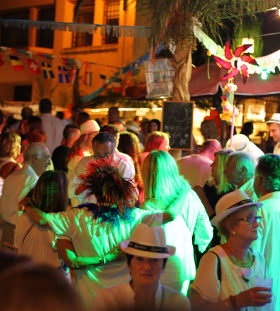 Being night and dark, capturing the spirit in photos is difficult, but if you happen to be among the chic villages of the central Costa Brava for the first week of September, the Festa d'Indians is strongly recommended.
For local walks see: Begur, Ses Negres and Sa Riera - Sa Tuna, Cap de Begur, Begur - Palafrugell, Tamariu, Begur residential and Esclanya - Masos de Pals, Begur, Sa Riera and Platja de Pals - Fornells and Aiguablava walk (GR92)
Swimming: Swimming at the beach at Aiguablava - Swimming and canoeing at Sa Tuna (Begur) - Platja Fonda (Begur) - Sa Riera (Begur)